Which airport does my child fly to?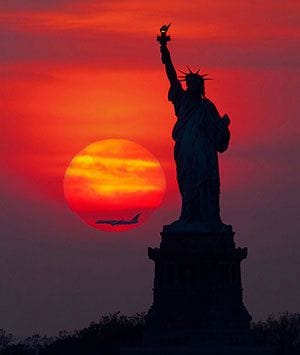 New York Area – John F Kennedy Airport, NY & Newark Airport, NJ –  If your child goes to camp in New York, Pennsylvania, or Connecticut.
Search Camps with New York Airport Pickups
Boston – Logan International Airport – If your child goes to camp in Massachusetts, New Hampshire, Vermont or Maine.
Search Camps with Boston Airport Pickups
California – Los Angeles International Airport, San Francisco International Airport & Sacramento International Airport – Please note there are very few private camps in California.
Search Camps with California Airport Pickups 
Other Airports which access a small number of camps: 
Washington D.C. – Dulles International Airport – camps in Virginia
Chicago – Midway International Airport & Chicago O'Hare International Airport – camps in Wisconsin, Illinois and Minnesota
Montreal – Hamilton International Airport – camps in Upstate New York
Denver – Denver International Airport – camps in Colorado
How is my child transported to camp?
We recommend to fly your child as an "unaccompanied minor," unless you fly with your child on their flight to the US.  The camp will arrange for a staff member to pick your child up directly outside of US customs.  An airline staff member will remain with your child from the time they board the plane until they are personally picked up by a camp staff member.  The camp staff member must show ID and be listed as the pickup liaison with the airlines. The camp your child is attending will help you arrange these details.
Most camps have several international campers arriving on opening day.  Campers will be transported directly to camp on a private bus supervised by camp staff members.
Should I accompany my child?
Ultimately that is up to you! Most parents do not fly with their child, but you know your child best.  The airlines will not release unaccompanied minors until the proper staff member with identification picks up your child.
What should I pack?
All camps have published packing lists.  Here is an article on packing for camp, but please obtain the official list from your child's camp. Kids at camp are focused on having fun and not on "dressing up"! The list your camp provides will help guide you in the packing process, but generally the clothes that your child wears when being active will be the right fit for what they need at camp.
How do camps handle jet lag (tiredness from time change)?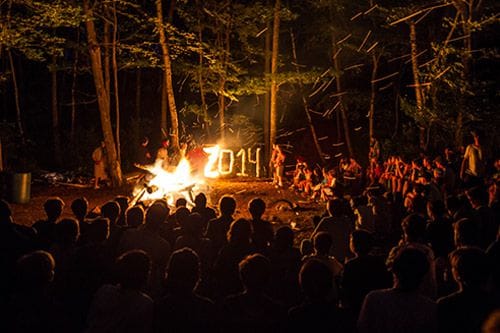 Some camps have international campers arrive a night early.  Some camps do not.  Please contact us if you need to know about a specific camp's policy.  Please encourage your child to sleep on the plane.  The first couple days at camp will be an adjustment, but the excitement of it all will keep them awake!
Camp bedtime / lights-out are typically early (10pm or earlier).  They want campers to be well rested and children sleep well after a day filled with excitement.
Should I buy medical insurance for my child?
Yes, please make sure your child is covered! The camps we recommend to families have medical staff and services on location at the camp, but in the case of an emergency it is necessary to have medical insurance coverage. If your current policy does not cover international travel, you may obtain a low-price policy for your child while they are at camp. Here is one plan to consider:
Travel Insurance Services
What if my child needs a visa?
It's common for camps to help with the visa process.  This usually involves the camp submitting a letter of acceptance for your child.