You'll never be too old for rope swings and canoe races. Change lives, including your own. Work at summer camp – where anything is possible:
Live, play, and work in the great outdoors.
Go on active adventures.
Explore unique parts of the country.
Make friends from all over the world.
Earn a competitive salary – travel allowance, housing & meals.
Learn leadership skills.
Make lifelong friends while building your resume.
Become a child's hero.
Summer camp jobs offer invaluable leadership training, and enrichment opportunities that can't be found at other summer jobs! Regardless of your college major or career aspirations, working at camp will allow you to learn and develop skills that will enhance your job marketability. Business executives often note that experience as a camp counselor translates into excellent management and personnel skills.
Apply To Work at Summer Camp
We make it quick and easy for you to apply to work at summer camps! Submit our Quick Apply application ONCE for any of the following camp job positions and get your resume and contact information directly into the hands of camp directors and hiring personnel at camps who are looking for applicants just like you.
Disclaimer: American Summer Camps makes no guarantees of successfully matching any applicant or inquirer to a summer youth program. American Summer Camps is a lead generator for camp programs and does not participate in any interview, background check, or hiring procedures.

Summer INTERNSHIPS for College Students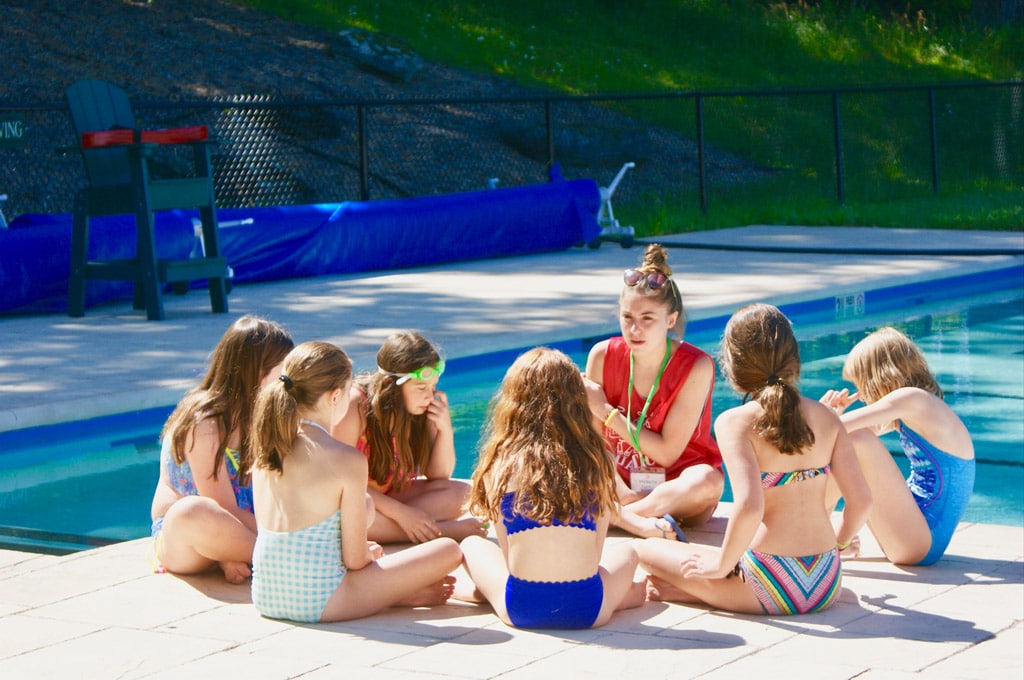 Earn College Credit at Camp
Many schools offer college credit for camp internships, particularly in the fields of education, sports management, coaching, counseling, accounting, or nursing.
How Internships at Summer Camp Work
Summer internships at camp typically last for two months. During this time, interns will gain over 300 hours of experience working with children.
Summer Interns receive a salary, travel allowance to and from camp, plus housing and all meals. Interns will also be given time for the necessary reports and mentoring throughout the summer.
How to Apply
If earning college credit is a priority for you, first consult with your college's Career Services office about internship requirements. You may also need to speak with the head of your academic department. When you're ready, Quick Apply for summer camp internship positions here!